Click on any picture below to view in a larger size.



Sunset Cliff Estates on Lake Buchanan
Lake Buchanan Waterfront Property

One of the most coveted areas on Lake Buchanan is finally open for sale. Sunset Cliff Estates offers some of the largest waterfront tracts with some of the deepest water on the entire lake. Spanning miles of shoreline, tracts range in size from one acre to 27 acres. Whether you prefer to be perched on a high bluff overlooking the lake or at water level with the waves lapping at your feet, it can be found at Sunset Cliff Estates. Open water on the main body of the lake; protected deep water coves; it's here. Each tract is conveyed with an existing agricultural exemption, saving potentially thousands of dollars per year on property taxes until you are ready to build (and in some cases, even after you build). Located only 15 minutes from Burnet and an hour from Austin, Sunset Cliff Estates on Lake Buchanan is a rare opportunity to own some of the finest lakefront property on the largest lake in central Texas.

Lake Buchanan: did you know?



The first and largest lake on the Highland Lakes chain



More surface acres than Lake Travis, Lake Austin and Lady Bird Lake combined



Twice as wide as Lake Travis at Travis's widest point (Mansfield Dam)



Multiple waterfalls cascade into the upper portion of the lake along the Colorado River



Great fishing including stripers, large mouth and catfish



Big lake plus light boat traffic makes finding good water for skiing and swimming easy



Lake Buchanan is fishing grounds for winter nesting bald eagles



Home of the famed Vanishing Texas River Cruise and Fall Creek Vineyard

Fall Creek Waterfall

Typical Buchanan Beach

Fall Creek Vineyards

Vanishing Texas River Cruise

Buchanan Dam


Pricing Information

Tract

Photos

Acres

Waterfront

Price ($)

1

1.4

904'

SOLD

2

1.0

196'

SOLD

3A

1.5

323'

SOLD

3B

2.0

187'

SOLD

3C

3.3

132'

SOLD

4

3.2

350'

SOLD

5A

1.65

309'

$400,000

5B

1.35

415'

$500,000

6

1.1

179.75'

$150,000

7

1.7

SOLD

8

8.6

379'

$200,000

9

27.2

754'

$375,000

10

18.5

SOLD

11

24.8

$248,000

12

1.0

178'

SOLD

*All measurements are approximate. Each tract will require a new survey to verify size and footage.




Back

For more photos and information please contact: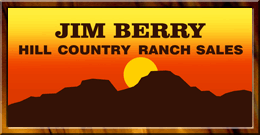 Phone: 512-756-9230
Email: ranches@jimberryranchsales.com


*
To view PDF files on your computer, you must have a PDF reader program installed. You can download a free PDF reader

here