Hi-Line Resort - Lake Buchanan
This exceptional 23 acre waterfront resort boasts 1,730 feet of shoreline on Lake Buchanan. The resort includes dozens of cabins and RV spots, lodge, community center, pool, docks, boat ramp and much more.
Price: $3,800,000

More Information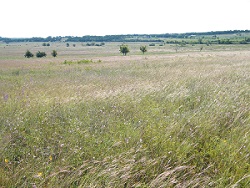 New Listing! 40 Acres - Burnet
40 acres in the city of Burnet surrounded by a new DR Horton subdivision known as Creekfall.  The north half (approximately) of the property is zoned multi family (R-3) and the south half (approximately of the property is zoned single family. The Creekfall subdivision is under construction.  A street that intersects the main Creekfall subdivision artery connecting Highway 29 to Westfall Street will provide access to the 40 acre tract.  Utilities are to extend through the Creekfall subdivision and will be stubbed out to the 40 acre tract.  This is a rare offering for prime development property with favorable zoning within the city of Burnet.
Price: $4,000,000

More Information