Price Reduced! 20 Acres - Hwy 29
This property is located on Hwy 29 west of Austin near Bertram. The 22 mile stretch of Highway between Liberty Hill and Burnet is one of the fastest growing corridors in the greater Austin area. With direct access to Hwy. 29 along with approximately 330' of highway frontage, the property offers a wide range of uses from commercial to residential to a mix thereof. The property is unrestricted and just outside the ETJ of Bertram, providing unlimited possibilities.
Price: $975,000

More Information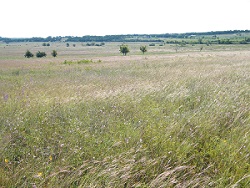 40 Acres - Burnet
40 acres in the city of Burnet surrounded by a new DR Horton subdivision known as Creekfall.  The north half (approximately) of the property is zoned multi family (R-3) and the south half (approximately of the property is zoned single family. The Creekfall subdivision is under construction.  A street that intersects the main Creekfall subdivision artery connecting Highway 29 to Westfall Street will provide access to the 40 acre tract.  Utilities are to extend through the Creekfall subdivision and will be stubbed out to the 40 acre tract.  This is a rare offering for prime development property with favorable zoning within the city of Burnet.
Price: $4,000,000

More Information